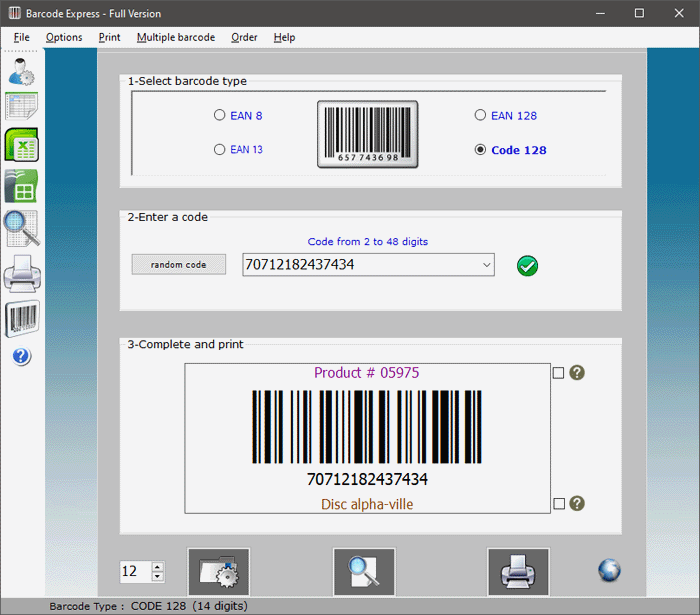 Main screen of the software. Select the type of barcode, enter a code and print in one click.
Barcode Express designs similar value barcodes or sequential barcodes in list through Edit/Create Data sheet.
You can import data from Excel or Open-Office File to create barcodes in list.
Automatic creation of barcode list values.
Printing of barcode sheets in different formats with choice of printing options.
Barcode Express has all the settings needed to successfully print on most types of label sheets.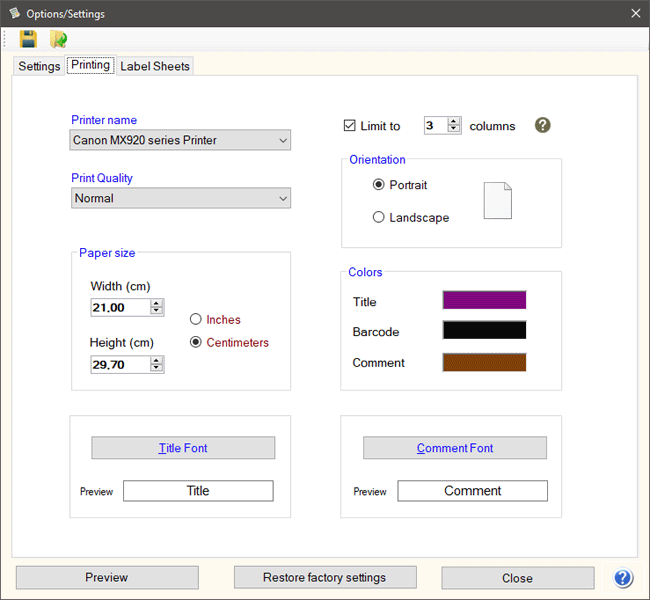 Choice of print settings and paper orientation (portrait or landscape),
paper size (in inches or centimeters), colors and font for each element.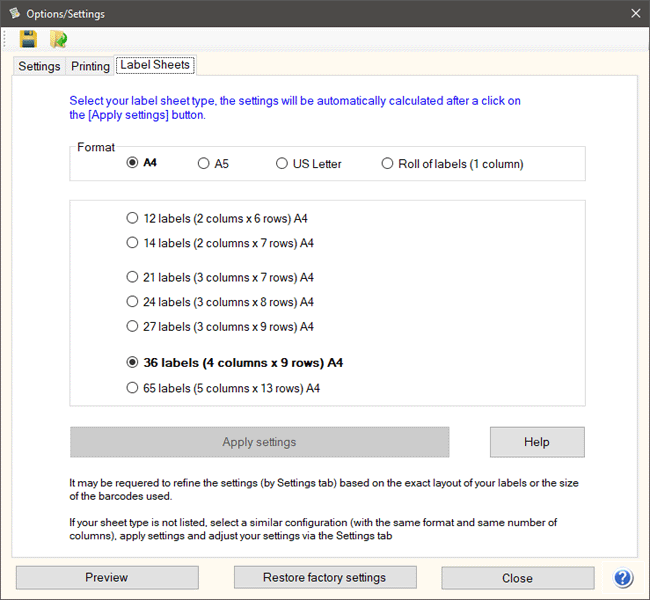 To make it easier to adjust settings, you can choose your label sheet template.
Click on "Apply setting" button and the settings are automatically adjusted.
You can print on label rolls.
Here the adjustment of the size and the number of labels.
Barcode Express save barcode images from 96 to 800 dpi in different image formats (png, gif, jpg, tiff or bmp).
You can also copy barcode labels in Excel, Word, PowerPoint, Paint and other applications.